Camp Sonnenschein – German-Speaking Holiday Club
Further slots to be announced for school year 2022/23. Join our mailing list.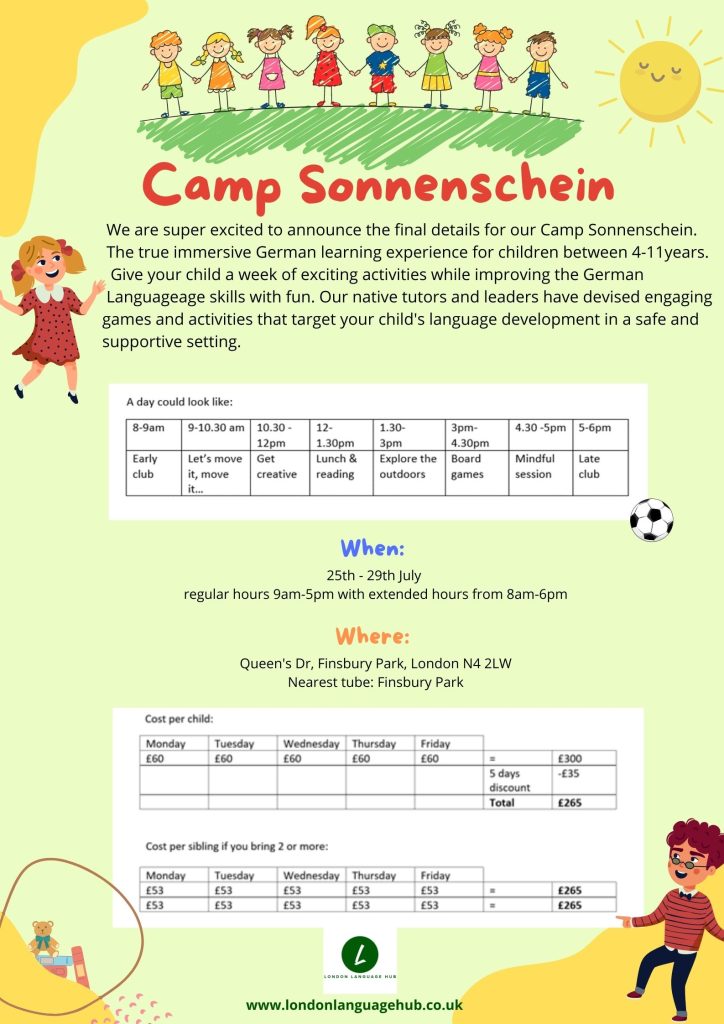 What better way for your child to immerse themselves in German than a fun filled day or week with our native German counsellors. This fun filled holiday camp can't be missed. If you want to be sure you don't miss out on any updates, sign up to our holiday camp mailing list.